Выставка "Время кукол" в Петербурге (Elementary to pre-intermediate, stress marked)
Каждый год в Петербурге проходит выставка кукол.В эти куклы не играют, ими любуются. Десятки авторов из разных стран представляют свои работы. Многие из них можно купить.
В этом году выставка "Время кукол" проходила с десятого по тринадцатое июня. Вот что я там увидела: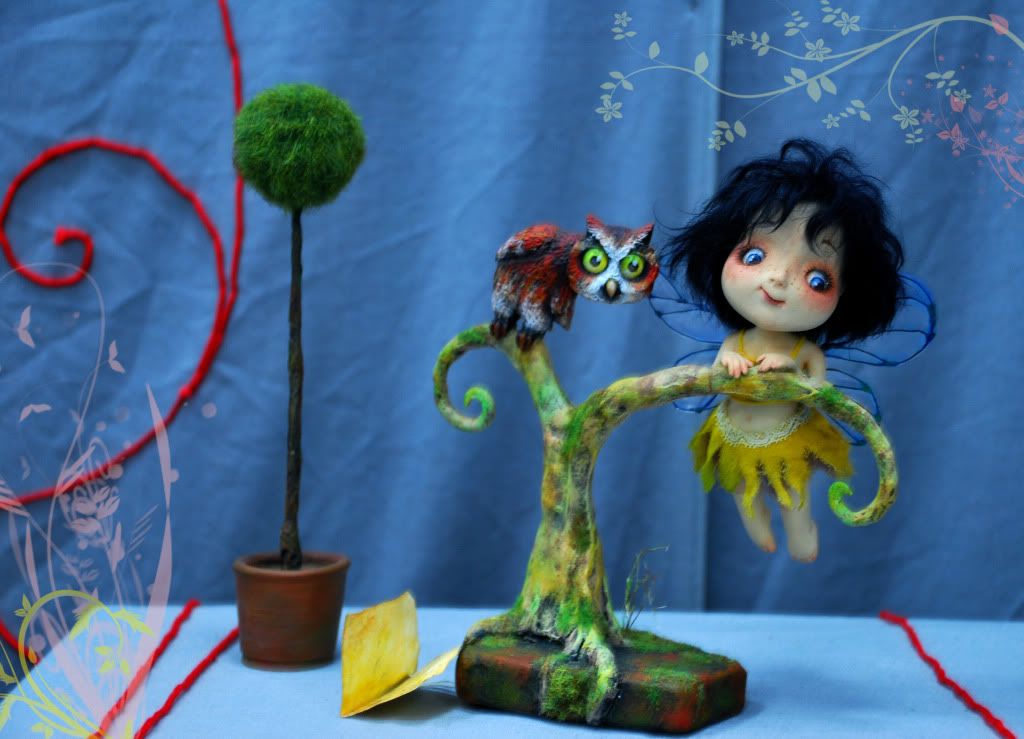 Маленькая симпатичная фея с совой.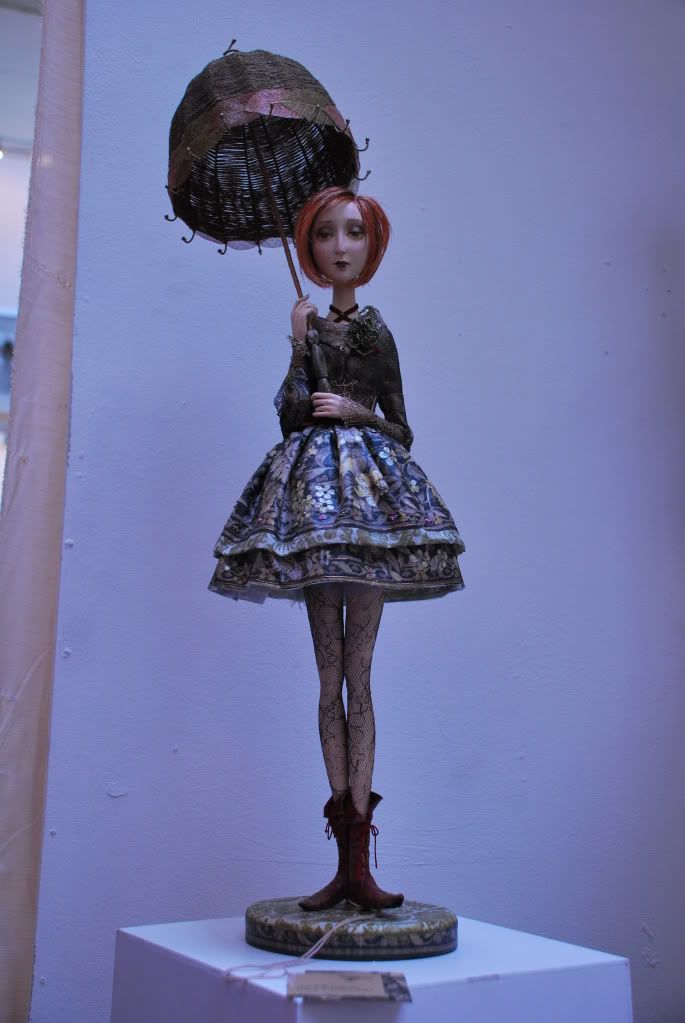 Эта кукла называется "Осень". Она печальная, но очень красивая.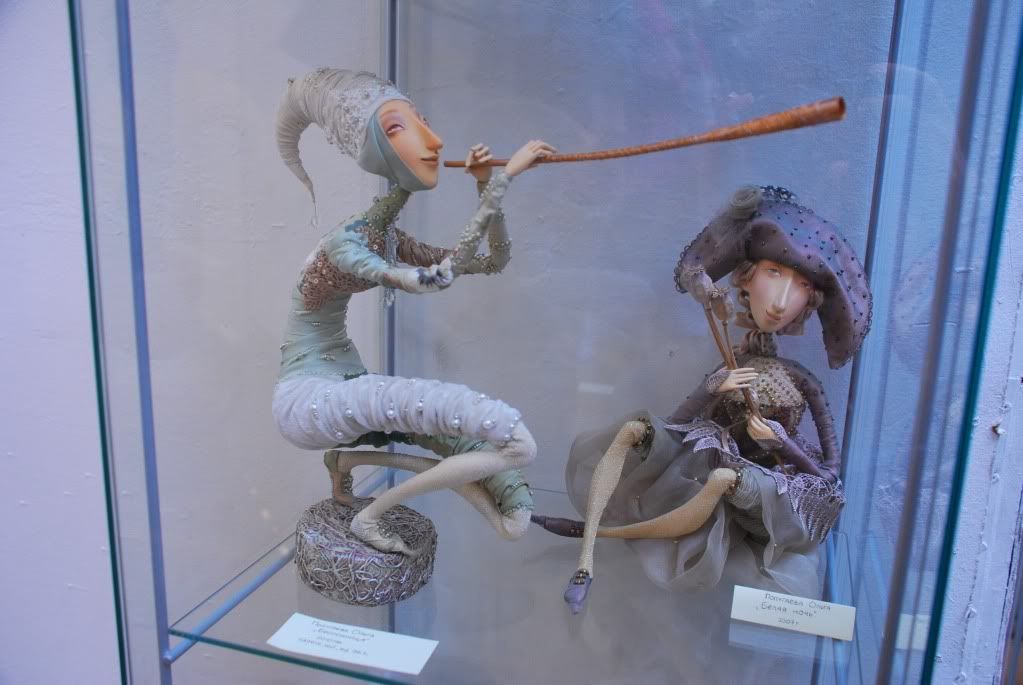 А эти две - "Белая ночь" и "Бессонница".
Эти удивительные звери сделаны из шерсти.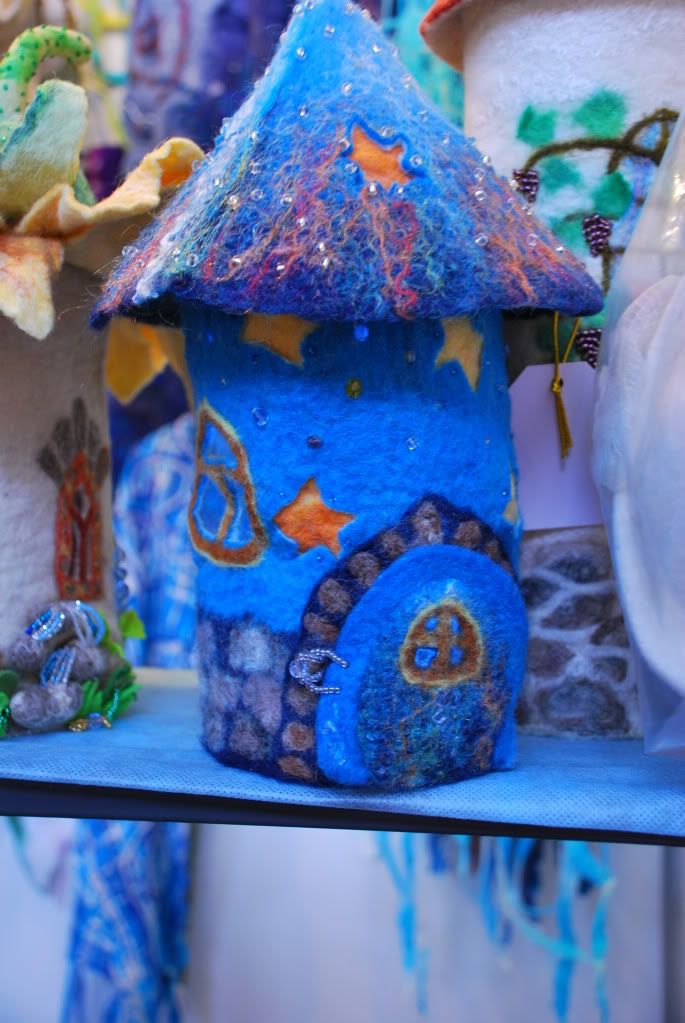 Кто живёт в этом сказочном домике? Может быть, гном?
С понедельника - на диету!

А это я :)
Vocabulary:
время кукол - doll time
выставка - exhibition
любоваться (imperf.), полюбоваться (perf.) - feast one's eyes upon smth.
десятки + noun in genitive case - dozens of
представлять (imperf.), представить (perf.) - to present
фея - a fairy
сова - an owl
печальный - sad
две - two (feminnie)
бессонница - sleeplessness
удивительный - amazing
зверь (masculine) - a beast, an animal
шерсть (feminine) - wool
сказочный - fairy-tale
С понедельника - на диету! - I'll start dieting on Monday!